We bring Hope to your heavy-duty equipment!
Hope Mechanical and Hydraulics Ltd is located at 129 Minard Rd, Weyburn SK. We are locally owned and service southern Saskatchewan. Our business provides repair and maintenance to heavy-duty vehicles and equipment and computer diagnostics to brake repairs. If it won't run correctly or stop, we can fix it. Our shop is well stocked with parts and has journeymen mechanics to get your rig back on the road. We offer mobile repair as well for the times when you can't bring your equipment into our shop. Roadside assistance is also available. If your semi-tractor, trailer, or piece of heavy equipment breaks down, call the crew at Hope Mechanical and Hydraulics. We will get you back up functioning in no time.

There are times when your rig just won't move another inch. This often occurs late at night during a rainstorm or blizzard. Hope Mechanical and Hydraulics offers Roadside Assistance for those particular occasions. We know that most drivers get regular maintenance to avoid breakdowns. Sometimes the breakdowns occur no matter how well-maintained the vehicle is. We have Hope for you. Hope Mechanical and Hydraulics provides 24/7 Roadside Assistance for those occasions. If you need Roadside Assistance in or around Weyburn, call us.
Heavy Truck and Trailer Repair

Heavy trucks and trailers can haul large, heavy loads over very long distances. This can cause wear and tear on the units, requiring maintenance and repair. Some of Saskatchewan's roadways can be in less than pristine condition. Potholes the size of small farms can take their toll on vehicles. Hope Mechanical and Hydraulics performs repairs and maintenance on all makes of semi-tractors and trailers. If you experienced an unexpected breakdown or need some scheduled maintenance, bring your rig into Hope Mechanical and Hydraulics. Our journeymen mechanics will look after all your needs.

Hope Mechanical and Hydraulics Ltd is an SGI Certified vehicle inspection station. We can perform the following inspections and certifications:
Heavy truck
Mid-sized truck
Power unit
Semi-trailer
Trailer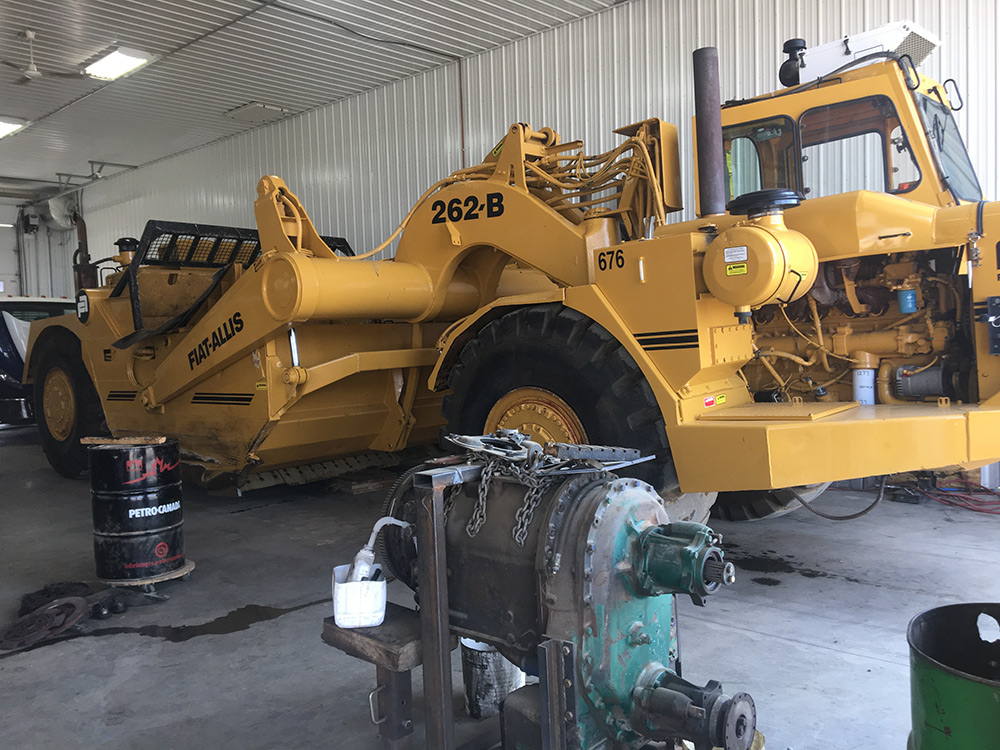 Farm Equipment Repair
Farm equipment repair and maintenance is also a service that we provide to our customers. Blue, yellow, red, or green, we can fix that machine. Tractors, combines, seeders or sprayers. We can get them working like new again. Bring it in to our shop at 129 Minard Road or we can come out to your location. We understand time is a valuable commodity on the farm. We do our best to make sure that your repairs are done in a timely fashion. It doesn't matter what brand you farm with, we can repair it.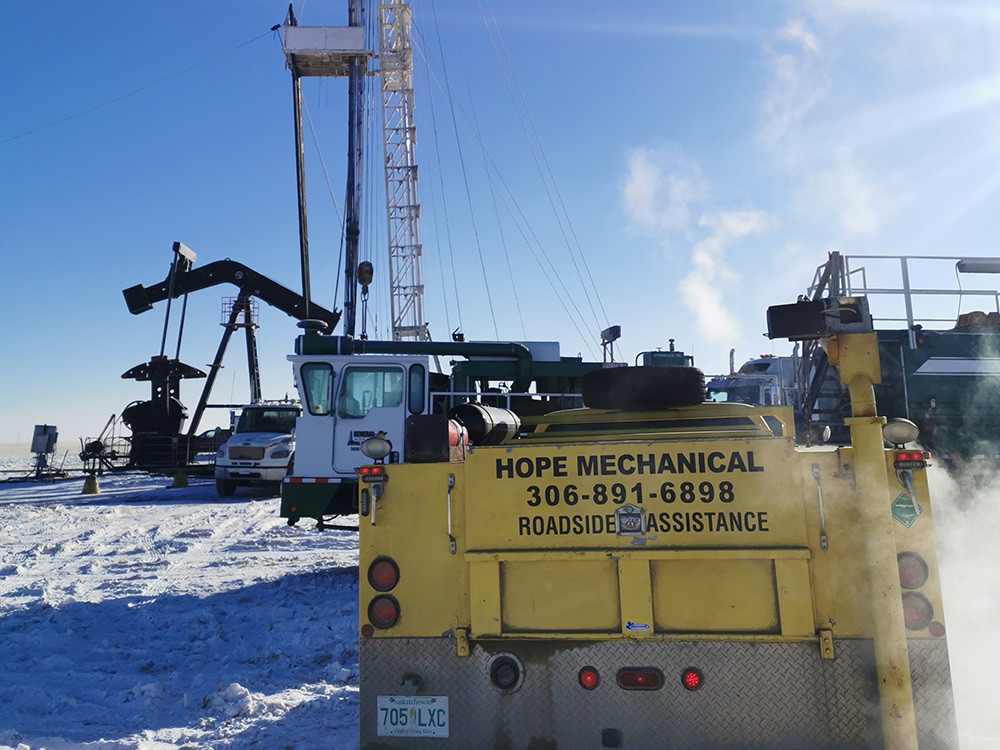 Oilfield Equipment Repair
It can be rather difficult to shut down your drilling operation due to mechanical issues. It can also be inconvenient to try and bring the equipment in for repair. At Hope Mechanical and Hydraulics we understand the complexities. That is why we offer mobile repair services. It can be easier and less expensive for us to come to you. If your equipment breaks down in the oilfield, give us a call. We will put our skills and experience to work for you. You will be back up working in no time. Mobile repair might be exactly what you need.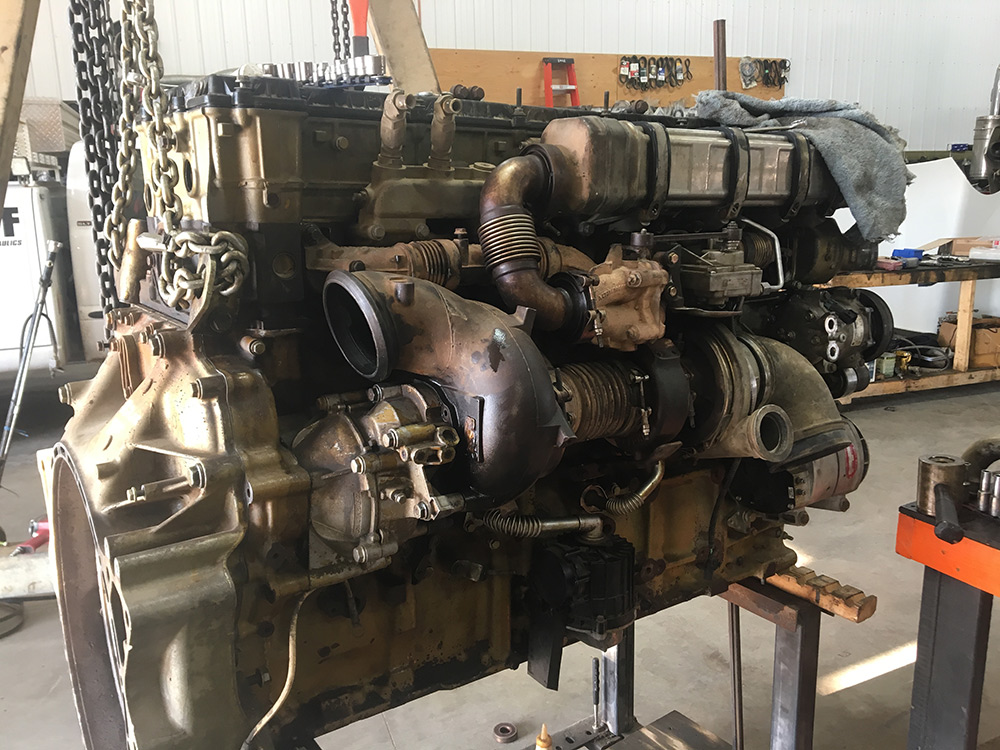 Mobile Repair
Consider being asked to bring the Weyburn Water Tower into city hall to have a leak repaired. Far easier said than done. We don't suggest that we do those types of repairs, but we do offer mobile repairs. We understand that you can't always bring equipment in to be repaired. Hope Mechanical and Hydraulics offers mobile repair service. For equipment that you can't easily bring to our shop. Not everyone offers mobile repair service. Hope Mechanical and Hydraulics does offer mobile repair service. Something that sets us apart.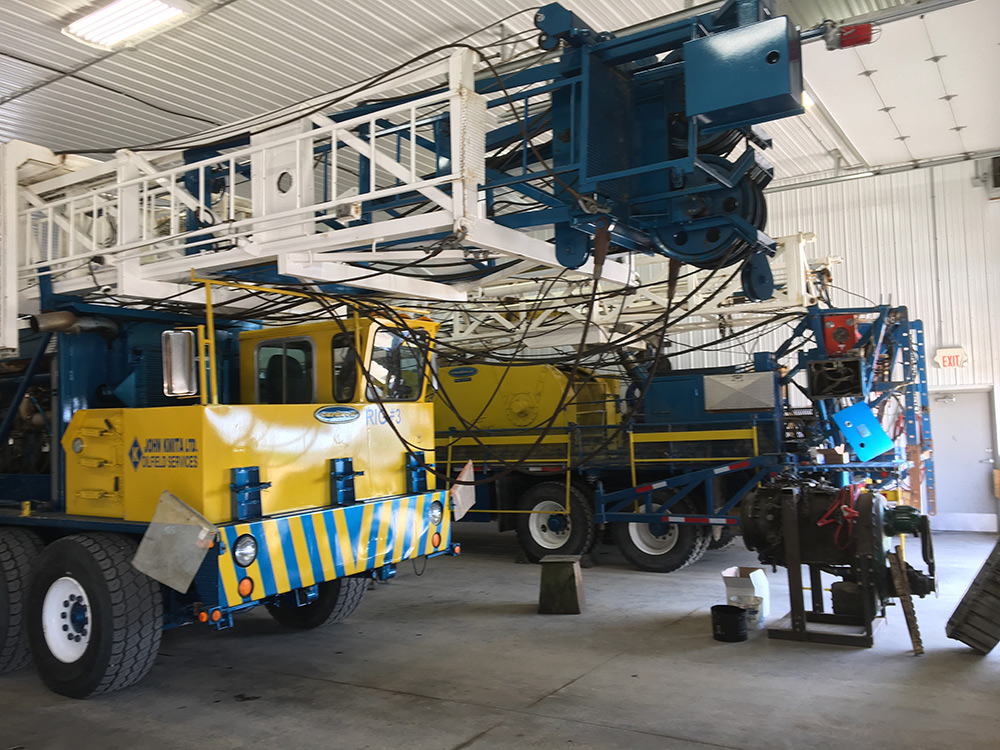 Truck & Trailer Parts
Hope Mechanical and Hydraulics Ltd stocks a wide variety of truck and trailer parts. From wheel bearings to air filters, oil filters, to cargo straps. We understand that people prefer to get everything they require from one location. Time is money and we don't have time to search multiple locations for what we need. Hope Mechanical carries trusted repair and replacement parts so you don't have to shop for them. If your repair needs a part, chances are, we have it in stock. Trust Hope Mechanical and Hydraulics Ltd for all your truck and trailer parts.